DAVILA 666
![]()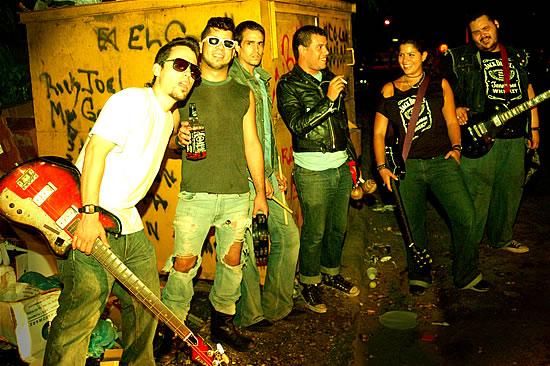 Tell me about the new record on ITR. How did you hook up with Larry?
The new record is pure fun for the family!!! If you live in a foster home you are gonna love it!! To say more…right now we are eating chicken wings and all that shit.Man we hook up with Larry in the craziest way. Its a true story so here it goes:Larry was in Puerto Rico on vacation and for some reason he felt the necesity to adopt some children. For some miracle he end on our foster care home. He ask to our foster dad for some special kids who need love and our foster dad said that there were no special kids, only trash and delinquent children. So Larry went looking around our home thinking "Oh fuck, this place is shit hole, I feel sorry for this kids, I have to do something" and here is when the miracle happened, we where playing our songs in our room and Larry show up in our door and said "Wow thats some really nice tunes boys" and we said to our self "Quien carajo es este tipo?" [Who the fuck is this guy?]. He told us that he was going to be our new dad, that he was the owner of this record label and that he would love to release the songs that we were singing in the foster care…..he also said that he was going to teach english….so sorry for the bad typing and the bad english…we are still learning. So thats it…..Larry is our father and he is releasing his new children music.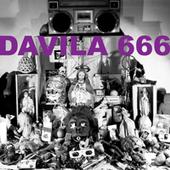 It's not your first record right?
We consider this our first record because what we had in the past was a compilations of our songs that we sell in the streets.
How did Davila 666 come about as a band?
Man, thanks to the foster care system and the Puertoricans ghettos. All our family is dead because of the drug wars and shit. So for some reason we grow as brother and we got interested in music and we started making songs and shit…nothing fancy.
What was your inspiration?
Gangsta rap, menudo, the ghetto, our foster home, drags, whores, drugs, chicken fights, knive fights, el show de las 12, etc.
How is the garagepunk scene in Puerto Rico? Are there other similar bands?
Its great over…very crazy and dangerous like Michael Jackson. Yeah, we have some great bands like Lopodrido, Vic vega y los Caligaris, Los Vigilantes, Las Ardillas, Necronazis, etc.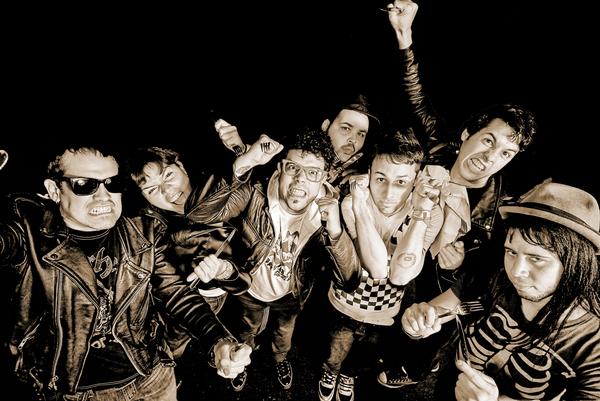 Do American bands ever come to tour?
Fuck yeah american and europeans! People like:Brian Adams, Motley Crue, Air Supply, Ratt, Queensryche, Iron Maiden, Celine Dion, Pavarotti.Its fucking great…we are really happy with all this great artist doing these great amazing concerts.
What's your audience like?
Wild like girls gone wild
Have you been touring?
Yeah we have been in Mexico, San Diego, Los Angeles, Glendale, San Francisco, Oakland, Olympia, Seattle, New york, Connecticut, etc
What are the plans for the future?
Well we want to finish our english classes with daddy Larry so we can make better interviews and we want to tour as much as we can…We are road warriors, we can tour for three straight years non stop…. We also want to release albums every four month…. We make 12 song a week.
What bands would you like to go on tour with?
We would love to tour with Lil Wayne, Becky Lee and Drunkfoot, The Black Lips, King Khan and The BBQ Show, Iron Maiden, Holidey, Jessica Simpson, David Bowie, etc.
Any plans for a European tour?
Yes we would love to tour Europe, that will be a dream come true. Lets see daddy Larry's plan. Is someone wants to take us to Europe….your are more than welcome to buy these poor Puertorican plane tickets. We will stab anyone for u!!
your brother, - AJ Davila